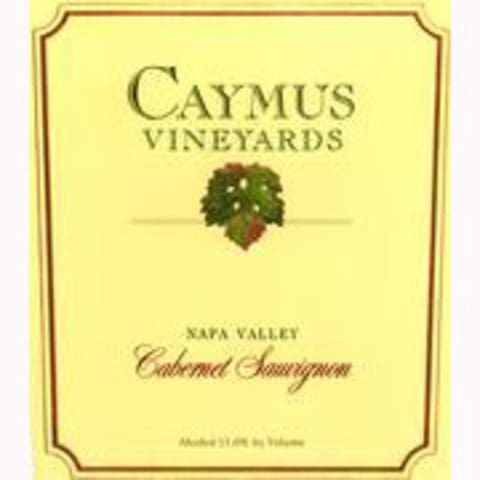 Caymus Napa Valley Cabernet Sauvignon (bin soiled) 1996
Winemaker Notes
On the nose, ripe berry (black cherry/blackberry) and cassis. Ripe fruit impressions of what is consider Classic Napa Cabernet... some fresh, youthful, lively qualities balances by barrel-aged suppleness - nearly evolved.
In general, there is an overall presence of sweetness and harmony. Rich, weighty, full. Personally, I would most enjoy this wine from spring 2001 through 2004. For those who enjoy "aged" Cabernet, additional time should yield elegance and stature (and less ripe fruit) by the year 2006 - 2010.
Critical Acclaim
All Vintages
Attractive creamy, toasty oak up-front, with supple currant and black cherry folding in beneath. Though it remains complex on the finish, it comes up shy in depth and added dimensions compared with previous vintages. Grapes are from the sources normally used for the Special Selection, which was not made in '96.
View More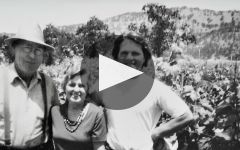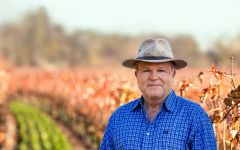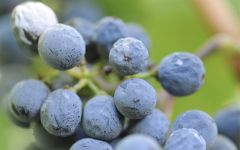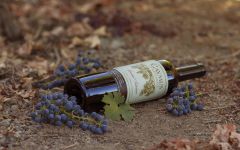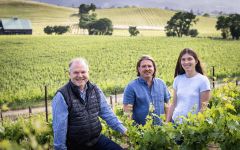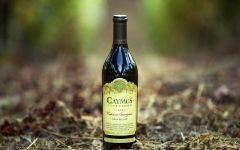 Learn about Caymus: the history of the winery and its famed Cabernet Sauvignon.
History of Caymus
In 1972, Chuck Wagner started Caymus Vineyards with his parents, Charlie and Lorna, with a humble plan and an uncharted future. The Wagner family were farmers with deep roots in the Napa Valley – in 1857, Chuck Wagner's great-great grandfather captained a wagon train to California from Bible Grove, Missouri. Working together for decades, Chuck Wagner and his parents established the family's work ethic, appetite for innovation, down-to-earth sensibility, and deep appreciation of the pleasures of good food and wine enjoyed with family and friends.
Caymus Cabernet Sauvignon
Today, Caymus Cabernet is one of Napa Valley's most celebrated wines. Made from grapes farmed in 8 of Napa Valley's 16 appellations, the wine has a signature style that is dark in color, with rich fruit and ripe tannins – as approachable in youth as it is in maturity. Chuck Wagner continues to make two world-renowned Cabernet Sauvignons – Caymus Napa Valley and Caymus Special Selection. Caymus Special Selection Cabernet Sauvignon is the only wine in the world to be honored twice as Wine Spectator magazine's "Wine of the Year" for the 1984 and 1990 vintages.
Caymus Pronunciation
Kay-muh-ss