Dal Forno Romano Valpolicella Superiore 2010
Out of Stock

(was $109.99)
Winemaker Notes
Valpolicella offers hints of blueberry, blackberry, cherry and chocolate which emerge gradually as the wine breathes. The potent tannins, which give structure to this product, are in perfect symbiosis with the velvety aromas of sweet spices and jam which envelop the palate and excite the senses.
It is suffice to say that time can do nothing other than benefit a wine so extremely fresh and fruity.
Blend: 70% Corvina and Corvina grossa, 20% Rondinella, 5% Croatina, 5% Oseleta.
Critical Acclaim
All Vintages
The 2010 Valpolicella Superiore is a utterly fascinating wine from Dal Forno in this vintage. Composed from 70% Corvina and Corvina Grossa, 20% Rondinella, 5% Croatina, 5% Oseleta, the selected grapes are then placed in plastic plateaux and are left to rest for 45 days in large open rooms, where an innovative ventilation system helps maintain an elevated and thorough air flow. After the racking process, the Valpolicella rests for a few days in stainless steel tanks and subsequently is placed in new barriques to mature for 36 long months. The result is a wine which displays a pitch dark, inky color, followed by complex aromatics of ripe black currants, black cherries, mission figs woven together with espresso, grilled herbs, bittersweet chocolate, graphite and some earthy loam and straw characteristics all taking shape in this seductive Valpolicella. On this palate this is full-bodied with beautifully polished tannins and remarkable overall structure and balance, with impressive minerality at it core. It all comes together beautifully on the long, expansive finish which lingers on and on. It seems as if this wine continues to improve in quality each vintage, and the 2010 is the most compelling Valpolicella I have ever tasted from the estate. Overall, this is another total success from the Dal Forno Family. (Best 2019-2030)
The 2010 Valpolicella Superiore Monte Lodoletta is more precise and focused compared to the 2011 edition that I tasted at the estate at the same time. This was not an easy vintage in Valpolicella compared to other parts of Italy that enjoyed a classic growing season. Instead, this Northern corner of Italy suffered from heavy rains and some hail damage. Overall yields were lower as a result. But the wine sings in terms of its brightness and aromatic intensity today. The expressive bouquet covers all the bases from black fruit to spice to drying mineral or flint. All of these elements conspire to bring robust flavors together with smooth and seamless transitions.
Amazing aromas of dried fruits, burnt orange and walnut skin. Full-bodied, chewy and very rich and dry, with wonderful tannin-fruit tension. It's layered, textured and complex. A triumph. Drink now.
Leather, spice, violet and smoke aromas and flavors are an aromatic entry for this expressive red, wafting through notes of plumped black cherry, underbrush and smoky mineral. Firm and dense, but with an overall sense of finesse to the marriage of structure and flavor. Drink now through 2025.
View More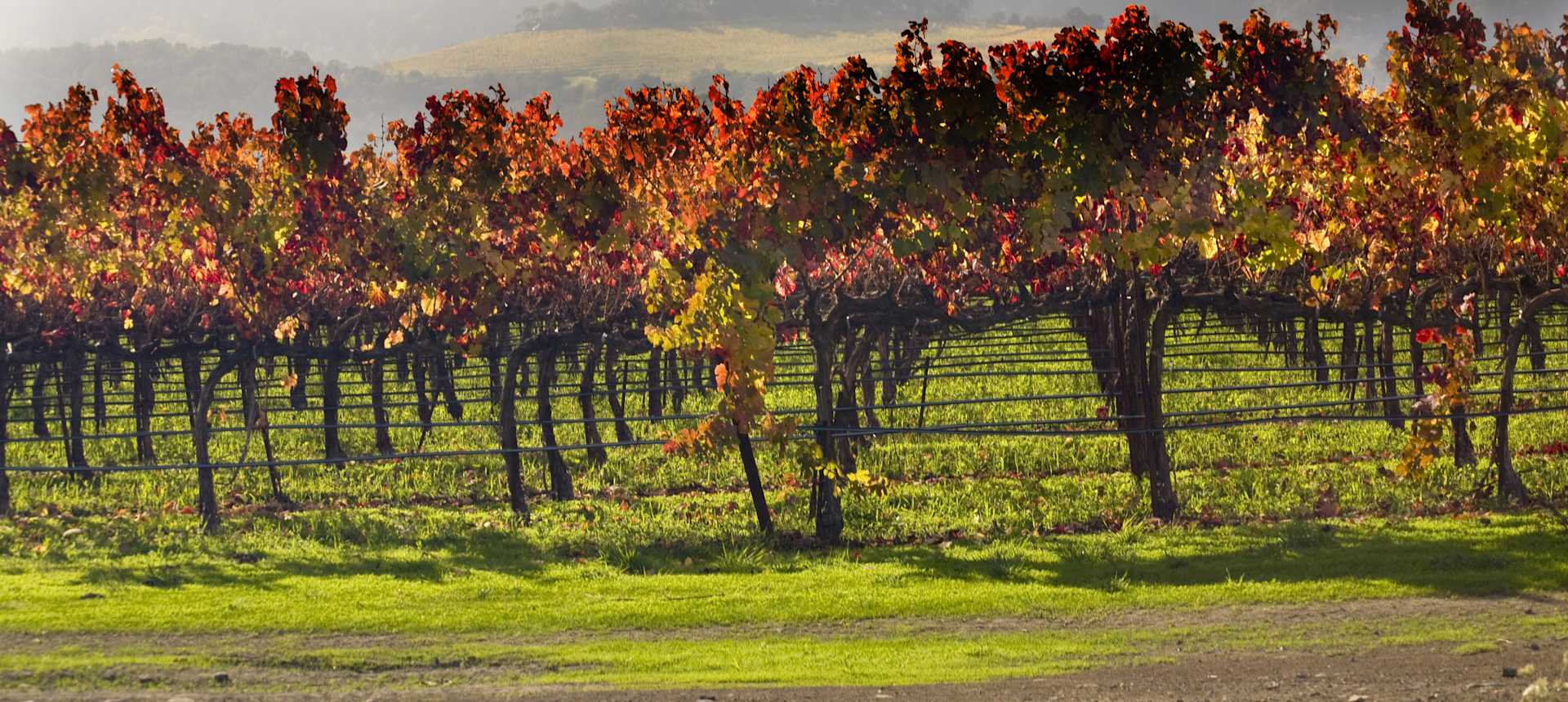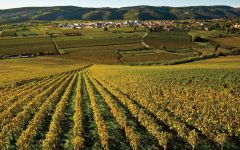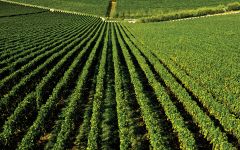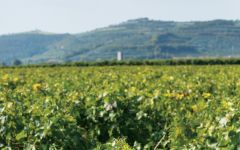 The Dal Forno family has been making wine since 1983. Located in Val D'Illasi, the estate consists of 65 acres of vines planted to traditional indigenous varieties of Corvina, Corvinone, Rodinella, Oseleta, and Croatina. The estate vineyards and farm are located where the slopes begin to rise toward the mountains and sit 1,000 feet above sea level. The loose, alluvial soils, meticulous pruning and scrupulous viticultural techniques ensure remarkable-quality grapes. The Dal Fornos use traditional methods to grow the finest fruit, and then employ modern techniques to produce the best wines – classic in expression and modern in purity.

Among the ranks of Italy's quintessential red wines, Valpolicella literally translates to the "valley of cellars" and is composed of a series of valleys (named Fumane, Marano and Negrare) that start in the pre-alpine Lissini Mountains and end in the southern plains of the Veneto. Here vineyards adorn the valley hillsides, rising up to just over 1,300 feet.
The classification of its red wines makes this appellation unique. Whereas most Italian regions claim the wines from one or two grapes as superior, or specific vineyards or communes most admirable, Valpolicella ranks the caliber of its red wines based on delimited production methods, and every tier uses the same basic blending grapes.
Corvina holds the most esteem among varieties here and provides the backbone of the best reds of Valpolicella. Also typical in the blends, in lesser quantities, are Rondinella, Molinara, Oseleta, Croatina, Corvinone and a few other minor red varieties.
Valpolicella Classico, the simplest category, is where the region's top values are found and resembles in style light and fruity Beaujolais. The next tier of reds, called Valpolicella Superiore, represents a darker and more serious and concentrated expression of Valpolicella, capable of pairing with red meat, roast poultry and hard cheeses.
Most prestigious in Valpolicella are the dry red, Amarone della Valpolicella, and its sweet counterpart, Recioto della Valpolicella. Both are created from harvested grapes left to dry for three to five months before going to press, resulting in intensely rich, lush, cerebral and cellar-worthy wines.
Falling in between Valpolicella Superiore and Amarone is a style called Valpolicella Ripasso, which has become immensely popular only since the turn of the century. Ripasso literally means "repassed" and is made by macerating fresh Valpolicella on the pressed grape skins of Amarone. As a result, a Ripasso will have more depth and complexity compared to a regular Superiore but is more approachable than an Amarone.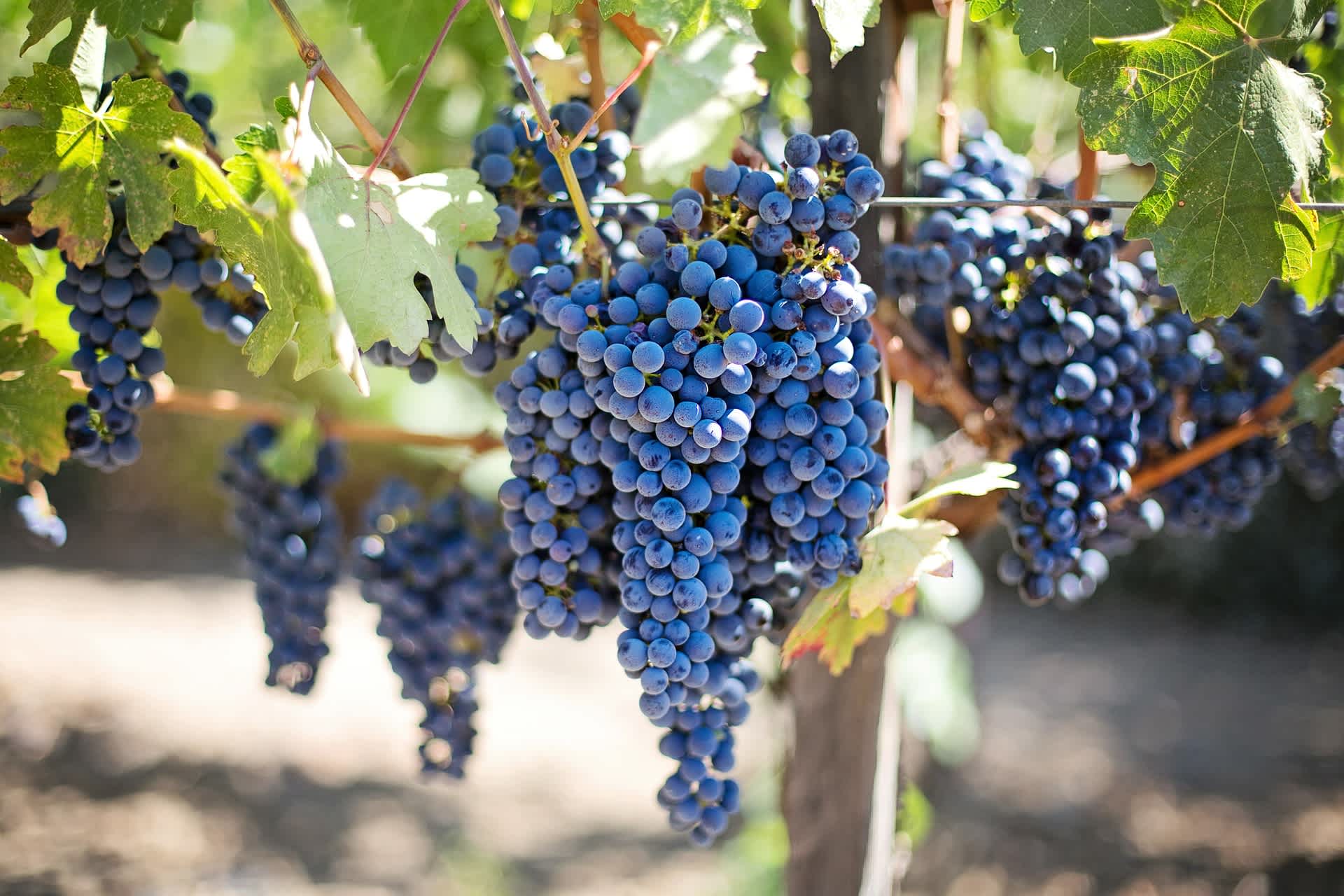 With hundreds of red grape varieties to choose from, winemakers have the freedom to create a virtually endless assortment of blended red wines. In many European regions, strict laws are in place determining the set of varieties that may be used, but in the New World, experimentation is permitted and encouraged resulting in a wide variety of red wine styles. Blending can be utilized to enhance balance or create complexity, lending different layers of flavors and aromas. For example, a red wine blend variety that creates a fruity and full-bodied wine would do well combined with one that is naturally high in acidity and tannins. Sometimes small amounts of a particular variety are added to boost color or aromatics. Blending can take place before or after fermentation, with the latter, more popular option giving more control to the winemaker over the final qualities of the wine.
How to Serve Red Wine
A common piece of advice is to serve red wine at "room temperature," but this suggestion is imprecise. After all, room temperature in January is likely to be quite different than in August, even considering the possible effect of central heating and air conditioning systems. The proper temperature to aim for is 55° F to 60° F for lighter-bodied reds and 60° F to 65° F for fuller-bodied wines.
How Long Does Red Wine Last?
Once opened and re-corked, a bottle stored in a cool, dark environment (like your fridge) will stay fresh and nicely drinkable for a day or two. There are products available that can extend that period by a couple of days. As for unopened bottles, optimal storage means keeping them on their sides in a moderately humid environment at about 57° F. Red wines stored in this manner will stay good – and possibly improve – for anywhere from one year to multiple decades. Assessing how long to hold on to a bottle is a complicated science. If you are planning long-term storage of your reds, seek the advice of a wine professional.
WDW10000910102410_2010
Item#
375554