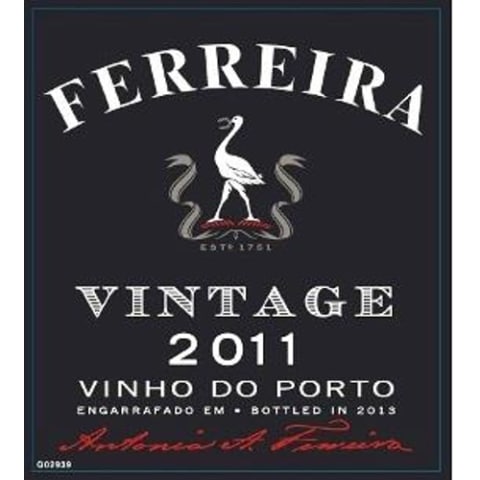 Ferreira Vintage Port 2011
Out of Stock

(was $79.99)
Winemaker Notes
This wine is the deepest crimson, almost opaque in colour. It displays great intensity, complexity and harmony on the nose. A prevalence of floral notes, especially rock-rose and heather as well as warm cedar hints from its time in oak. Spices such as pepper, with an undertone of curry, as well as some mineral notes are also in evidence. On the palate it has a lively attack, with balanced acidity, and robust and distinct tannins. Red fruits and spices, especially pepper, come to the fore during tasting.
Critical Acclaim
All Vintages
This is a hugely rich, yet approachable wine. It's powerful, bold and ripe, and concentrated both in tannins and texture. All the elements are there, linked by firm tannins and freshness from berry acidity.
A chiseled, floral style, with notes of violet to the lively raspberry, plum and black fig flavors. Very fresh and juicy, showing peppery and sanguine accents on the elegant, crisp finish.
This sample was actually a finished wine. The 2011 Ferreira is a blend of 45% Touriga Franca, 40% Touriga Nacional, 10% Tinta Roriz and 5% Sousao, all aged in large oak wooden vats in Vila Nova de Gaia before bottling in April 2011. It has a powerful nose of baked black cherries, incense and melted dark chocolate that is very open and welcoming. The palate is full-bodied and understated on the entry, but do not be deceived, for there is a second wave of spicy, damson fruit laced with white pepper and even Szechuan pepper towards the finish. I am just seeking a little more persistency, although that may develop with bottle age.
Attractive young Port with crushed berries and shaved tannins. Full body, medium sweet with a lovely velvety texture and fresh fruit. This has a more delicate style to it.
View More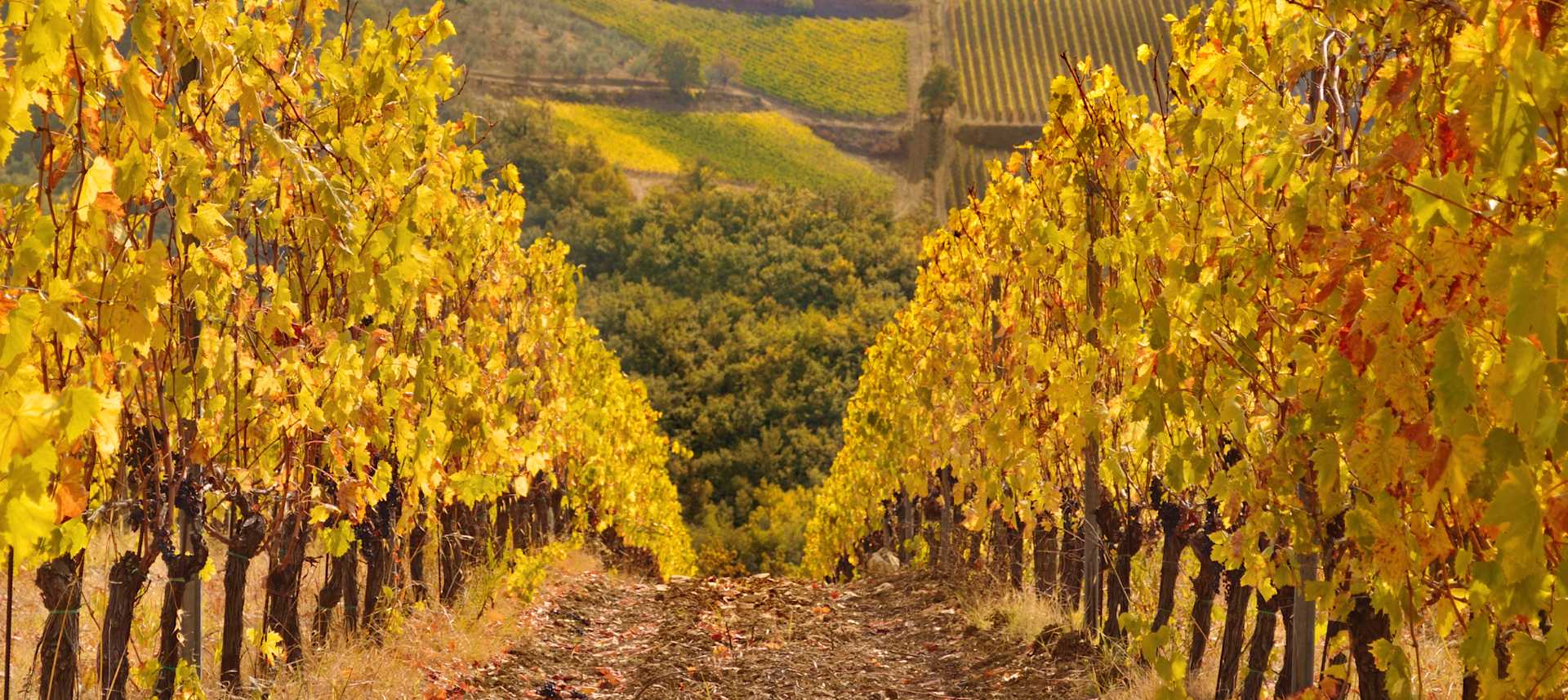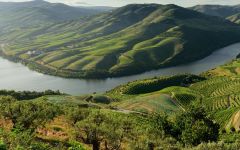 Since 1751, the Ferreira name has been synonymous with high-quality Portuguese wines. The first Portuguese owned Port house, its history is intertwined with the evolution of the Douro Region and its wines.
The story of Ferreira is inextricably associated with one extraordinary woman. Daughter of one of the company's founders, Dona Antónia Adelaide Ferreira was born in the country town of Régua, gateway to the wines of the Douro Valley, in 1811. Though small in stature and reserved by nature, Dona Antónia was charismatic, visionary and entrepreneurial. She created new expanses of terraced vineyards and improved the hard lives of local farming families. The local people's affectionately called her 'A Ferreirinha' – 'the little Ferreira'. When 'The Ferreirinha' died in 1896, she left behind a portfolio of great Douro estates and an immensely successful business.
Today, more than 250 years after its foundation, Ferreira is the only great Porto Wine house to have always remained in Portuguese family hands. Ferreira is quintessentially Portuguese and a benchmark in excellent, quality Ports. It is a symbol of the country and culture it proudly honors.

The home of Port—perhaps the most internationally acclaimed beverage—the Douro region of Portugal is one of the world's oldest delimited wine regions, established in 1756. The vineyards of the Douro, set on the slopes surrounding the Douro River (known as the Duero in Spain), are incredibly steep, necessitating the use of terracing and thus, manual vineyard management as well as harvesting. The Douro's best sites, rare outcroppings of Cambrian schist, are reserved for vineyards that yield high quality Port.
While more than 100 indigenous varieties are approved for wine production in the Douro, there are five primary grapes that make up most Port and the region's excellent, though less known, red table wines. Touriga Nacional is the finest of these, prized for its deep color, tannins and floral aromatics. Tinta Roriz (Spain's Tempranillo) adds bright acidity and red fruit flavors. Touriga Franca shows great persistence of fruit and Tinta Barroca helps round out the blend with its supple texture. Tinta Cão, a fine but low-yielding variety, is now rarely planted but still highly valued for its ability to produce excellent, complex wines.
White wines, generally crisp, mineral-driven blends of Arinto, Viosinho, Gouveio, Malvasia Fina and an assortment of other rare but local varieties, are produced in small quantities but worth noting.
With hot summers and cool, wet winters, the Duoro has a maritime climate.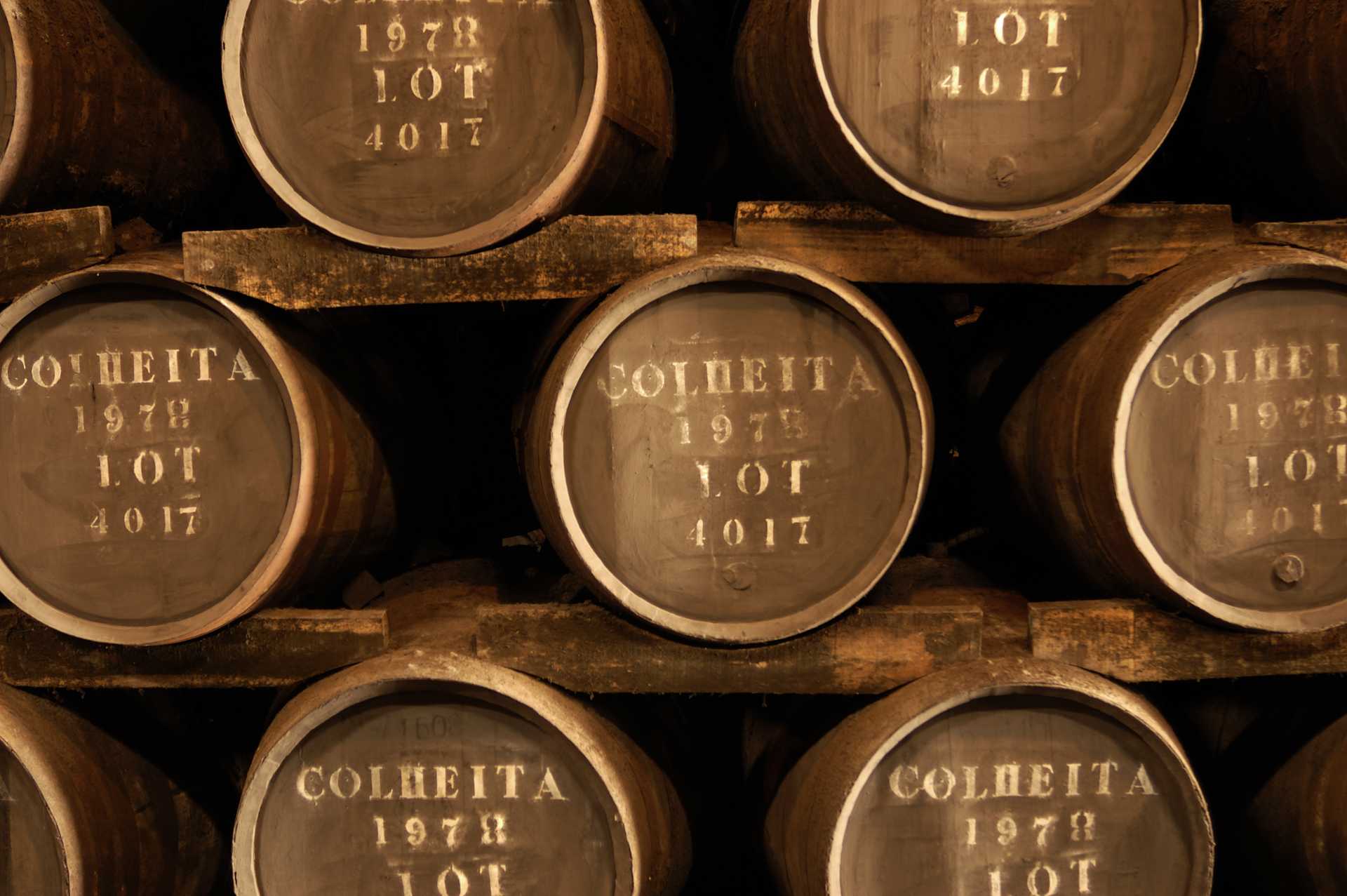 Port is a sweet, fortified wine with numerous styles: Ruby, Tawny, Vintage, Late Bottled Vintage (LBV), White, Colheita, and a few unusual others. It is blended from from the most important red grapes of the Douro Valley, based primarily on Touriga Nacional with over 80 other varieties approved for use. Most Ports are best served slightly chilled at around 55-65°F.
STC185352_2011
Item#
127914