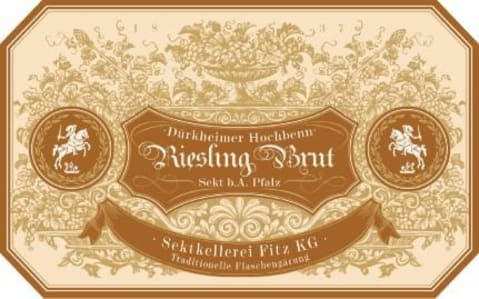 Fitz-Ritter Durkheimer Hochbenn Riesling Sekt
Winemaker Notes
Elegant, full-bodied layered nose with ripe aromas of apricot and grapefruit; From selected Riesling grapes of the winery Fitz-Ritter. Equipped with a stylish house label from the founding period of the champagne factory around 1840.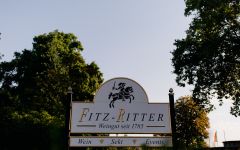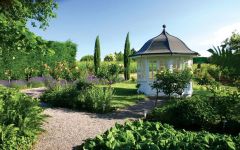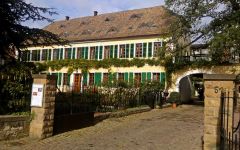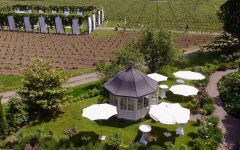 The winery is in the heart of Bad Dürkheim with great history and deep connection to the region. Under one roof Fitz-Ritter unites a renowned VDP.Weingut and the oldest sparkling wine cellar of the Palatinate. The sprawling estate with the classicist manor house and the award-winning Gutspark lie in the middle of the Ritterlage house and characterize the townscape.
The winery Fitz-Ritter can look back on a turbulent history like hardly any other existing Palatine winery. It has remained in the same family since its construction and is now run by the Fitz family in its ninth generation. With the 230-year tradition always in view, new concepts and innovations are cultivated.
Johannes Fitz, who decisively influenced the Vormärz era by his participation in the Hambach Festival in 1832, was followed by other ancestors as members of parliament in the first German parliament. Johann Fitz, who studied in Berkeley, California, took over the winery in 2007 from Konrad Fitz, who helped his business with his wife Alice to gain international recognition over the last 40 years.

This sunny and relatively dry region served for many years as a German tourist mecca and was associated with low cost, cheerful wines. But since the 1980s, it has gained a reputation as one of Germany's more innovative regions, which has led to increased international demand.

A term typically reserved for Champagne and Sparkling Wines, non-vintage or simply "NV" on a label indicates a blend of finished wines from different vintages (years of harvest). To make non-vintage Champagne, typically the current year's harvest (in other words, the current vintage) forms the base of the blend. Finished wines from previous years, called "vins de reserve" are blended in at approximately 10-50% of the total volume in order to achieve the flavor, complexity, body and acidity for the desired house style. A tiny proportion of Champagnes are made from a single vintage.
There are also some very large production still wines that may not claim one particular vintage. This would be at the discretion of the winemaker's goals for character of the final wine.